Next Up...
Mulbarton Community Choir
Thu, 26 Jan, 2017, 7:30pm - 9:30pm @ Mulbarton Church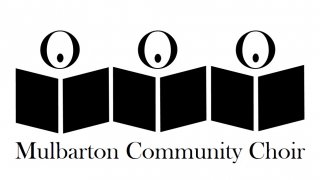 New Year, New Choir, New You!
Following the success of the Community Christmas Choir at our village carol service, the singing bug has been well and truly caught in Mulbarton! Therefore, we are pleased to announce the formation of Norfolk's newest choir; 'Mulbarton Community Choir'!
Join us for our first rehearsal, which will be in Mulbarton Church on Thursday 26th January (7:30 – 9:30pm). We will be singing a broad repertoire of music; from Bach to Josh Groban, as well as including music from the film 'Sister Act'. We will be preparing for our debut concert, which will be at 7pm on Saturday 25th March, in Mulbarton Village Hall, where we will be joining forces with Norfolk Wherry Brass.
Our choir is open to the whole community, we do not hold auditions, no previous experience is required and you do not need to be able to read music. All we ask is that you come with a sense of fun and a willingness to learn.
Research has suggests that singing in a choir is good for both your physical and mental health, including; helping increase lung capacity, improve posture and combat the effects of dementia. It also reduces stress and anxiety, and is also thought to help keep the heart healthy. But don't take our word for it, come and give the Mulbarton Community Choir a try!
For more information, including details of rehearsals and our low termly subscription, please contact the Rev'd Andrew North (tel: 01508 500343 or email: andrew@mulbchurch.org.uk).
Please note, whilst the welcome will be warm, the church can get chilly at this time of year, so please wrap up warm!
Contact Andrew for more details - 01508 500343

3 days to go