Praying 24 hours a day for 7 days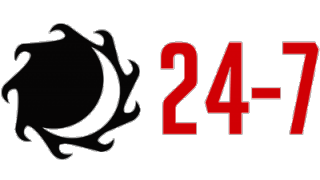 24-7 PRAYER ROOMS HELP PEOPLE LEARN TO PRAY BY PRAYING.
At this very moment, in churches, schools, homes, prisons, campuses, tents, festivals and shop fronts, all over the world, people are encountering Jesus in prayer and catching his passion for mission and justice.
"WHEN THE DAY OF PENTECOST CAME, THEY WERE ALL TOGETHER IN ONE PLACE… ALL OF THEM WERE FILLED WITH THE HOLY SPIRIT… AND ABOUT THREE THOUSAND WERE ADDED TO THEIR NUMBER…"

ACTS 2
It only takes 24 people to pray an hour a day to fill a week or more with night and day prayer. See the needs, priorities, hopes and hurts of your community articulated to God; Experience how the Holy Spirit makes his presence felt in a people and place; Ignite new passion, mission, vision, faith and unity through taking on this extreme challenge to seek God together.
Find out more about the movement here
We organise occasional weeks of prayer in Mulbarton church. Look out for details of the next one when it comes.