For the beauty of the Earth
1 week to go
Sat, 26 Jun, 2021, 4:15am - Sun, 27 Jun, 6:30pm @ Hethel Church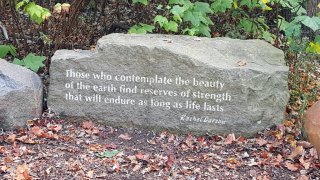 All Saints, Hethel has organised a 'Celebration of Creation' weekend on 26-27 June, 2021 to which all in the locality are welcome.
The weekend will begin at 4.15am with a short walk to enjoy the burning sunrise followed by a leisurely wander listening for birdsong with local ornithologist Mike Harvey.
Brother Sam, past leader of the European Province of the Society of Saint Francis, will also join the weekend. Many people will have heard of St Francis of Assisi who had an extraordinary ability to commune with nature, to see its beauty and to sense the interconnectedness of all things under God. On Saturday, Brother Sam will read St Francis' "swansong", Canticle of the Creatures, after sunrise; he will give a keynote talk and lead a 'Five Senses Walk' in the afternoon as well as preaching on Sunday and repeating the walk.
On Saturday evening the building will be cleared for a ceilidh – the first ever so far as is known! – led by Suffolk band Skylarking, while Sunday also offers a walk with eminent naturalist Dr Anne Edwards BEM.
Throughout the weekend Hethel church will house an 'exhibition of beauty': photographs, paintings, craft objects, flower arrangements, fragrances and music.
Hethel Church is one of only two churches in the county to have achieved Silver standard in the national EcoChurch scheme. There will be a display explaining the scheme and how Hethel ticked the necessary boxes.
We pray that this weekend will be a lot of fun and will help us all to rejoice at the natural beauty that surrounds us: from Hethel Churchyard, full of wildflowers and associated prolific insect life in late June, to the exhibition and the music and dancing of the ceilidh. Having Brother Sam SSF help us explore the spiritual side of creation care is a massive bonus. Co-author of the recently published 'Seeing Differently', he's a national figure who speaks widely and participates in online seminars such as St Paul's Cathedral's recent 'Is Covid-19 a wake up call to us?' We expect to be challenged as well as interested and encouraged!"
Action headlines!
We want more entries to the exhibition of beauty. Have you taken photos of a beautiful place? A beautiful aspect of nature? Have you painted or drawn something? Love a particular piece of music for its beauty? Can create a beautiful or highly fragrant flower arrangement? Please get in touch.
If you would like to find out more about Franciscan spirituality, come to an informal lunch with Brother Sam (12.30 Saturday 26th) and ideally stay for his talk afterwards.
Or you could go for a Five Senses walk with Br. Sam and learn about how the natural world connects us to God.
In 2020, the sunrise was clear, staggeringly beautiful and quite moving. Get up at 4am and join us in hope in 2021. Brother Sam will recite what is subtitled the Canticle to Brother Sun, reminding us of our connections with nature and through it with God. Birds and breakfast follow!
If you want to encounter some unusual and beautiful insects or flowers, join Dr Anne Edwards on Sunday 27th
Celebrate and give thanks through music and dance – ceilidh and pizza with us on Saturday evening, not often seen in a 12th century Norfolk church!
Join us for a service at 9am in Bracon Ash Church or 4.30pm on Sunday, both with Br. Sam SSF.
More information and how to book for certain events is on the church website www.acny.org.uk/hethel.
COVID-19 update: If on 21.6.21 all restrictions are not lifted as expected on the 'roadmap', most activities can legally go ahead with minimal change. If it proves impossible to hold the ceilidh, tickets bought will be reimbursed, or it will happen later in the year as a stand-alone event.
Brother Samuel SSF was Guardian of Hillfield Friary for many years, where he led the Hillfield Project on living in an ecologically sustainable way following St Francis' vision of creation. It is now a mixed community of professed religious brothers and lay men and women, young, old, married and single. Br. Sam has been Minister of the European Province of the Society of Saint Francis (SSF) and in 2016 his outstanding service was recognised by Archbishop Justin through the Dunstan Award for Prayer and the Religious Life. With his Franciscan co-authors, Br. Sam's 2021 book, Seeing Differently explores and explains how Franciscans see creation.
Dr Anne Edwards BEM is a plant scientist based at the John Innes Centre who was the first person in the UK to identify Ash Dieback disease in England. Anne also works on grass pea, one of the oldest known crops, seeking to develop a toxin-free variety that can be used as a main crop by smallholder farmers in Europe, Africa and the Indian sub-continent. In 2015 Anne was awarded the British Empire Medal for services to the environment. For three decades, she has advised on and, with a team of volunteers, managed Hethel's biodiversity-award-winning churchyard.
Mike Harvey spent many years travelling the world working for Cable and Wireless, which gave him the opportunity to specialise in the birds of the West Indies, and, later, birds in West Africa. Since retirement he has made numerous visits to see the birds of Europe. He has volunteered with Norfolk Wildlife Trust for over a decade, leading monthly wildlife walks in different places all over the county. He also grows cacti at home! It is not surprising that he can modestly claim familiarity "with the songs of most of our birds here in Norfolk".
Eco Church is the award scheme for churches in England and Wales who want to demonstrate that the gospel is good news for God's earth. An online survey asks probing questions about how a church looks after buildings and land; about its engagement with its local community and global campaigns; and about the personal lifestyles of the congregation.
Back to top of page
Contact Peter for more details - 01508 570557