Mulbarton Community Choir is a community group which welcomes all people to experience the joy of singing in a friendly environment.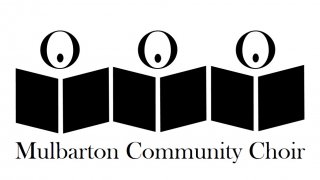 Mulbarton Community Choir was formed in January 2017, following on from the success of a Community Christmas Choir in 2016. The choir gave its debut performance in March 2017 in a sell-out joint concert with Norfolk Wherry Brass.
The choir is open to anyone who wants to join: you don't need to have any prior singing experience or be able to read music – we just want plenty of enthusiasm!
We sing a varied selection of music: from pop to folk, sea shanties to classical, gospel to jazz. We have sung in Norwich Cathedral as well as local churches and community halls. We are proud of producing performances of a high musical standard and this is due to the effort singers put into our rehearsals.
In 2018, the choir was nominated in the Wellbeing Community Group of the year category in the South Norfolk Community Awards. In autumn 2019, the choir's skills have been recognised, as they are finalists in the music category of the Norfolk Arts Awards. The choir has also been nominated in the Stars of Norfolk and Waveney Awards 2019 - watch this space to find out how they get on in both events!
If you want more information, please email mulbartoncc@outlook.com or look us up on Facebook…or just come along to the upper school hall at Mulbarton Primary School on a Thursday in term time, 7.30-9.30pm.