Flordon Film Night: Fisherman's Friend
Wed, 18 Dec, 2019, 7pm @ Flordon Church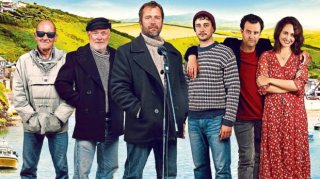 3 days to go
A great film to ease us into the Christmas spirit; helped along by loads of mince pies, sausage rolls and mulled wine!
Doors open 7pm.  Film starts approx. 7:45pm
FISHERMAN'S FRIEND (2019) Drama 12A 112 minutes
Directed by Chris Foggin. With Daniel Mays, Tuppence Middleton

Ten fishermen from Cornwall achieve a Top 10 hit after they are signed by Universal Records for their canny talent of being able to sing a sea shanty or two.  Whilst there is definite appeal to coastal venues with strong fishing links, Fisherman's Friends taps into the sense of close-knit communities, middle-age male obsolescence and the commitment of keeping traditions alive.
One to keep audiences swinging and swaying along in the aisles.
Tickets are now on sale, Just £5. Book now and pay on the door
Membership subscriptions are due…still only £5 per person per year
New members are always welcome. Please come along and enjoy pre-Christmas special treats!
Call or email David now to book your tickets.
Contact David for more details - 01508 470118