Sponsored bike ride 2021
Posted: Sun, 19 Sep, 2021 (17 hours ago) by Adrian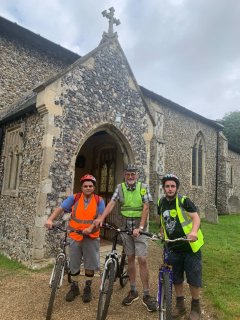 Thanks to Gavin, John, Tom and Ryan, who cycled round various churches in Norfolk last week.  They covered a lot of ground between them and raised a few hundred pounds to share between our parish church and Norfolk Churches Trust.
Thanks as well to everyone who helped make our four parish church buildings welcoming places for those doing the rounds.
Great effort all round!
Back to top of page