Beating the Bounds - Parish Walk
Sun, 29 May, 2022, 2:30pm @ All Saints, Hethel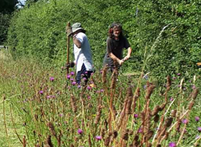 5 days to go
"Beating the Bounds" is an ancient tradition and, for us, a great opportunity to walk around our villages together, praying for our neighbours, the land, the crops, the work of local farmers and all the activities which make up our village life.
All welcome to meet on the verge outside Hethel Church at 2.30 pm to begin our walk. Dogs welcome too!
Tea and cakes on our return at 4.30 pm.
Contact Peter for more details - 01508 570557