Film, God and Everyday Life with Elaine Storkey
1 week ago
Sat, 8 Jun, 2019, 7:30pm @ Hethel Church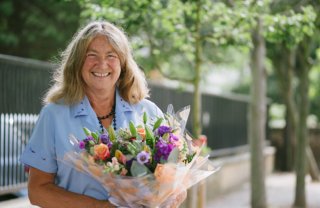 Film, God and Everyday Life

In All Saints Church, Hethel (NR14 8HE) on Saturday 8 June (7.30pm), Dr Elaine Storkey will speak about Film, God and Everyday Life. Film is more than a medium of entertainment. Many films ask – and often answer – deep questions about human significance, the meaning of reality and the existence of God. This talk, illustrated with film clips, looks at some of these questions and identifies recurring moral and spiritual  themes in our lives today.

Elaine Storkey has many years' experience of teaching in British universities and overseas in the fields of social science, philosophy and theology. A warm, engaging and popular speaker, Elaine has written and presented a large number of radio and television documentaries and has contributed regularly to (for example) Thought for the Day and Woman's Hour. She was President of the international relief and development organisation Tear Fund and is on numerous boards, councils and working parties which address the interface of culture and Christianity. A prominent writer on feminism from a Christian perspective, her latest book, Scars Across Humanity addresses the global incidence of violence against women. She is very involved with the International Christian Alliance on Prostitution.

As usual at 'Hethel Specials', wine and nibbles will be available in an interval before Q and A. If you are willing and able, you can contribute £7.50 to be shared between the church's development fund and a charity chosen by Dr Storkey. Tickets from Peter Nicholls (01508 570557 / hethel@allbelievers.org) or, if still available, on the door. More info at www.acny.org.uk/hethel.

This event is part of Hethel Church's 'Summer of Spirituality', for all who have an interest in spirituality. Do come to this rare opportunity to hear a top-class speaker on an interesting, important and unusual topic.
Back to top of page
Contact Peter for more details - 01508 570557