Paraclesis 6 Discussion Group
13 hours ago
Tue, 7 Apr, 2020, 7:30pm - 9:30pm @ Zoom Online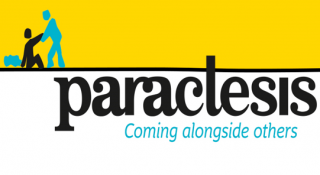 Our final evening, exploring what has been a remarkably relevant and apt course for such a time as this.  We will explore what it means to make connections in the power of the Holy Spirit, following Jesus' example, by considering further the story of the lame man healed outside the Temple.
To access the meeting, please note you will need a password this time, since Zoom are requiring users to adopt tighter security now.
Topic: Paraclesis 6: Connecting - Discussion Group
Time: Apr 7, 2020 19:30 London
Join Zoom Meeting
https://zoom.us/j/306790767?pwd=RkU0M1NaY3Y1ZUJ2aEl6MktsZEpQUT09
Meeting ID: 306 790 767
Password: 858913
Or join by telephone on 0131 460 1196, entering the meeting ID and password on your telephone keypad when prompted.
Back to top of page
Contact Adrian for more details - 01508 571167