Approaching Jesus... this Lent
Posted: Sat, 17 Feb, 2018 (1 week ago) - by Adrian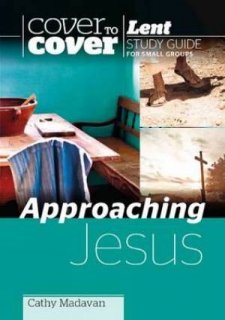 February is the month that Lent begins.  We are planning plenty to nourish you in spirit through the season of Lent and Holy Week across the benefice.  I do hope and pray that as you tap into some of what is available, that as you approach Jesus for yourself, you will truly encounter Him afresh, in a way that is life-giving and sustaining.  May you find joy in the journey!

Each parish church will have a special service as we progress through Lent: 
We begin Lent with our Ash Wednesday Communion Service at Bracon Ash on 14 February. 
Then as Lent ends, in Holy Week:

on Wednesday, 28 March, Flordon will host a (new for us) Tenebrae Service, otherwise known as  a "Service of Shadows";
Mulbarton will host a Maundy Thursday Evening Communion on 29 March;
and then on Good Friday, 30 March, the Good Friday Walk through Mulbarton in the morning,
and the Good Friday Meditative Service in Hethel in the afternoon. 
In addition, there will be extra times of prayer and reflection through Holy Week, and a couple of outings arranged to the cathedral.
In between the Ash Wednesday Service on 14 February and the Tenebrae Service on 28 March, we will follow the Lent readings on Sundays, and mid-week, we will be looking at a series entitled "Approaching Jesus".   
We will learn from the ways Jesus shared the journey with a number of different people.  People, who approached him at different times and places, as recorded in Matthew's gospel. These practical and personal six studies combine honesty with humour in order to take you through the 40 days of Lent.

These six fascinating studies are sure to give us lots of stimulating and enriching food for thought, and lead us closer to our Lord.  The six sessions are:
Session 1:       The Pharisee: A Passion for Purity
Session 2:       A Father: A Persistent Prayer
Session 3:       Peter: A Question of Forgiveness
Session 4:       A Rich Man and a Generous Woman
Session 5:       Judas: A Hidden Agenda
Session 6:       Mary & Martha: A Restoration Project
I'll draw from the first of the six studies at the Ash Wednesday Service, and the remaining five studies will be the focus of small groups through Lent.  You can key into a group on Monday, Tuesday or Wednesday evenings:
Mondays: 19 February, and 5, 12, 19 & 26 March, 7:30 - 9:00 p.m., led by Jill Wright, meeting at 22 Birchfield Gardens
Tuesdays: 20 February - 20 March, 7:30-9:30pm, led by Fran Kittle, meeting at Willow Farm, Silfield Road, Wymondham
Wednesdays: 7:30 - 9:30 p.m., led by Adrian, Peter & Cathy: 21 Feb - Church View, The Common; 28 Feb - King John's Thorn, Hethel; 7 March - Hethel Hall Cottage, Hall Road, Hethel; 14 March - Church View, The Common, Mulbarton; 21 March - King John's Thorn, Hethel
Also on Wednesdays, 7:45-10pm, led by Tom & Becky Taylor, meeting at 69 Orchard Way, Wymondham
A study book will be available for the Lent Course, from any of the group leaders, at a discounted price of £4.50
Back to top of page