Christingle
18 hours to go
Sun, 3 Dec, 2023, 4pm @ Flordon Church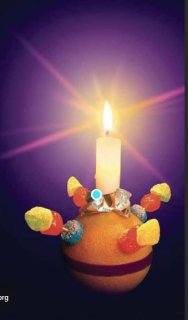 Loved by children and adults alike, join us for this candle-lit celebration sponsored by the Children's Society.
Each element of a Christingle has a special meaning and helps to tell the Christian story: The orange represents the world. The red ribbon (or tape) symbolises the love and blood of Christ. The sweets and dried fruit represent all of God's creations. The lit candle represents Jesus's light in the world, bringing hope to people living in darkness.
Everything provided. All welcome.
Back to top of page
Contact Adrian for more details - 01508 571167