The Trams of Norwich: Transforming Streets, Transforming Lives
3 days to go
Fri, 22 Oct, 2021, 7:30pm @ Flordon Church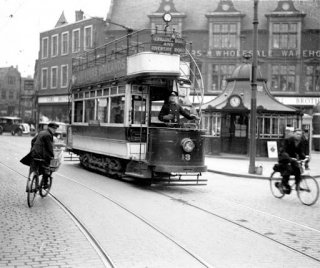 We welcome Frances and Michael Holmes back to Flordon to give us another of their interesting and entertaining talks:
Admission: suggested donation of £5 includes a glass of wine and nibbles.  Please book with Janet.
In 1900 trams arrived on Norwich's streets. They were greeted with awe as a technological wonder that not only revolutionised travel but also radically changed the City. Using a combination of images, archive material and contemporary accounts Frances & Michael Holmes will illustrate that the story of the trams is about so much more than a vehicle – It is the story of how that vehicle transformed our city. 
Back to top of page
Contact Janet for more details - 01508 471070