Flordon Film Night: PETERLOO
3 days to go
Wed, 20 Feb, 2019, 7pm @ Flordon Church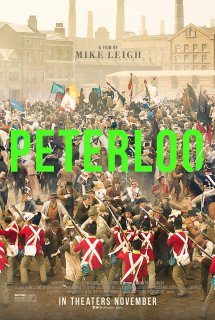 Doors open 7pm, Film starts approx. 7:45pm.
PETERLOO (2018) Drama/History PG 154 minutes
Mike Leigh's portrayal of the events surrounding the infamous 1819 Peterloo Massacre. Government forces charged into a crowd of over 60,000 people who had gathered in a peaceful protest against rising levels of poverty and to demand political reform. Many protesters were killed and hundreds more injured, sparking a nationwide outcry but also further government suppression. The Peterloo Massacre was a defining moment in British democracy which also played a significant role in the founding of The Guardian newspaper. Starring Maxine Peake and Rory Kinnear.
"Leigh's achievement is to have made a period film with the same immediacy and sense of anger that runs through contemporary dramas like Hillsborough or Bloody Sunday. He has a huge ensemble cast but that exhaustive attention to detail and fascination with the eccentricities of human behaviour which has always characterised his work is still there." The Independent
New members are always welcome.  Please come along, enjoy a glass of wine and meet your fellow film buffs!

Call or email David to book your tickets now - just £5 - book now and pay on the door

Membership subscriptions are due...still only £5 per person per year
Back to top of page
Contact David for more details - 01508 470118