Coffee and Prayer
13 hours to go
Tue, 22 Aug, 2017, 9:15am - 9:45am @ Mulbarton Church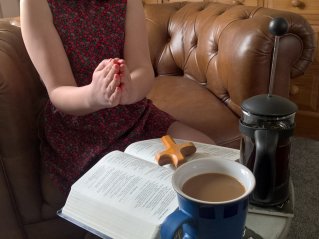 Would you like to take some time out of your week to pray, but struggle to find the time?
Then why not join us after the school drop-off on Tuesdays and/ or Thursdays at 9:15am for Coffee and Prayer.
Join us downstairs in Harvest House from 9:15am - 9:45am where tea and coffee are available. During our time together we read and discuss a passage from the Bible. There is also space to pray for the needs of our world, as well as things which are on your own heart and mind.
You don't need to be an experienced pray-er, beginners are always welcome! If you've got little ones with you, don't worry, as noisy children are also welcome!
Back to top of page
Contact Andrew for more details - 01508 500343