Meet the bats at Hethel Church
5 days to go
Sat, 21 Jul, 2018, 8pm - 10:30pm @ Hethel Church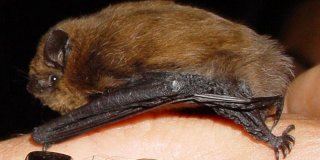 Meet the bats – a talk, a walk and a listen around Hethel Church
For a number of years, Hethel Conservation Churchyard has hosted an annual bat survey. In recent years 11 species have been heard.
Bat Conservation Trust volunteer – and local expert – Jane Harris will give an illustrated talk and will bring some bats in her care to show while refreshments are served. At dusk (around 9pm), equipped with bat detectors, she and her team will lead groups on a short walk around the church and into nearby woodland to listen for what's about.
Book online here - strictly 50 places maximum, so book soon to avoid disappointment.
Back to top of page
Contact Peter for more details - 01508 570557