Zoom Stream Worship
1 day ago
Sun, 29 Mar, 2020, 10am @ Online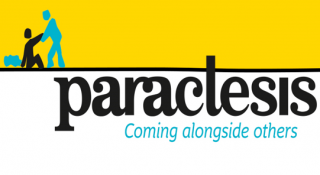 REMEMBER: CLOCKS GO FORWARD TONIGHT!
Service tomorrow at 10am British Summer Time!
All are welcome to join me for a service of worship at 10am tomorrow morning.  We'll hear something from Ram, and encouragements in the midst of this strange time, as well as continuing our journey in the Paraclesis course, with a "Healing" theme, considering the woman in the temple, from Luke 13:10-17.
We'll begin with our video and audio turned on, so we can say hello to people as they arrive, then turn off for the service, and back on again at the end to say goodbye.  There will be no waiting room this week, so you'll go straight in.

Please do join in, with the same link as last week:

Join Zoom Meeting
https://zoom.us/j/993672961

Meeting ID: 993 672 961
Once again, service wilkl be available online afterwards.
Back to top of page
Contact Adrian for more details - 01508 571167