Mulbarton Church North Aisle Roof Complete
Posted: Fri, 15 Dec, 2017 (1 month ago) - by Adrian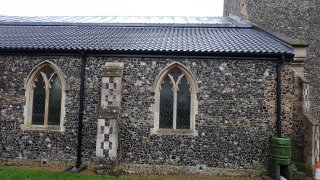 Work has been completed on Mulbarton Church's north aisle roof, including a complete re-tiling, replacement of rotten timbers, new lead flashing, repairs to parapet, and a complete overhaul of the rainwater disposal goods.  We also repaired the external mortar than had been damaged behind the east drainpipe.
A handful of related works have been identified, resulting from damage caused by water ingress and other roof-related works.  These are yet to receive attention, and we hope that we will be able to work on these early in 2018.
The local worshiping community had been faithfully saving towards this project for about six years, ever since the urgency of the roof work had been identified.
Thanks to a grant from the "Listed Places of Worship - Roof Repair Fund", which basically matched our spending, and thus doubled the worth of what we had saved, we have been able to complete the project this year, despite severe financial challenges.  We remain grateful to this government scheme to maintain our ancient heritage, and to the generosity of local people.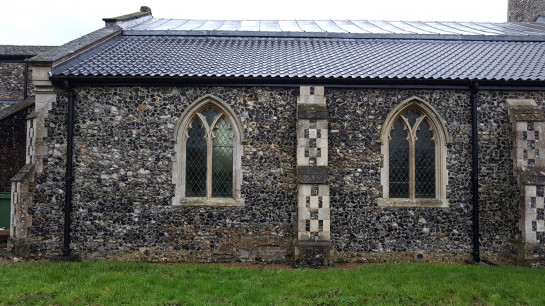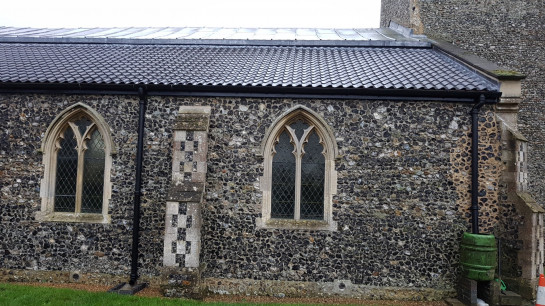 Back to top of page