Quiet Time with God
3 days to go
Wed, 18 Dec, 2019, 7:30pm - 8:15pm @ Hethel Church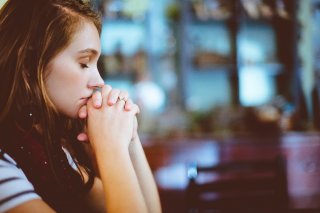 Some of us thrive on stillness and silence in solitude;   for others the companionable quiet of a meditation group may be more helpful.  This newly formed group is an opportunity to explore together, in quietness and simplicity, how we can experience and respond to God as a part of our spiritual journey.
We will be meeting fortnightly from Wednesday 6 November at 7.30 pm for 45 minutes at Hethel Church.
During this time we will have an opening prayer, followed by a short Bible reading.  There will then be a period of approximately 20 minutes Quiet Time with God, which may take the form of silent prayer, meditation or simply sitting in quiet reflection in God's presence.
At the end of this time, there will be an opportunity to share any thoughts, feelings or insights and a short prayer, as well as refreshment. (However if you wish to leave before that's perfectly fine).
Dates in the autumn term 2019:
Wednesdays:  6, 20 November; 4, 18 December
Back to top of page
Contact Cathy for more details -