Next Up...
Mulbarton Community Christmas Choir
Thu, 8 Dec, 2016, 7:30pm - 9:30pm @ Harvest House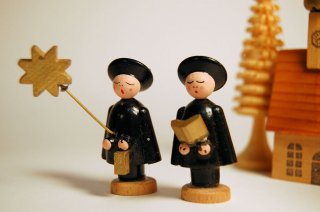 At Mulbarton Church, we're forming a Community Christmas Choir to lead the singing at our carol service on Sunday 18th December at 4pm, and we'd love you to be part of it!
Don't worry if you've not sung in a choir before, or if you can't remember the last time you were in a church - A sense of fun, joy for singing and a willingness to learn are all that is required.
We'll be having weekly rehearsals on Thursdays at Harvest House (7:30-9:30pm on Nov 3rd, 10th, 17th, 24th, Dec 1st, 8th, 15th), with a rehearsal at 2pm on 18th Dec.
It doesn't matter if you can't make all the Thursday rehearsals, just come to what you can.
If you'd like to be involved, please get in touch with me, letting me what know what singing experience (if any) you have.
Contact Andrew for more details - 01508 500343

4 days to go